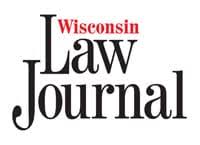 Wisconsin Law Journal 2015 "Leader in the Law' Award

Dennis Melowski was honored by the Wisconsin Law Journal as one of its 2015 Leaders in the Law. This prestigious award recognizes Wisconsin's very top attorneys, judges and law professors from across the state for outstanding achievement, leadership and vision in the legal community. This year, there were only 30 recipients from a state bar that numbers more than fifteen thousand lawyers. Dennis is the only DUI defense attorney to have won the award in its 12-year history. Click here to read more.
---

For the second year in a row, Attorney Dennis Melowski was selected for inclusion in Newsweek Magazine's annual showcase of the nation's top attorneys. Dennis was named a "Leading Trial Attorney" and appeared in the magazine's November 5, 2012 issue. The showcase featured several of the country's most successful trial attorneys, regardless of practice area. Selection criteria included trial victories, client satisfaction, peer recognition and prominence within the legal community.
---

The independent attorney rating service Avvo has named Dennis Melowski the "Clients' Choice" for DUI defense in the state of Wisconsin every year since 2014. Dennis received the award for having the highest number of 5-star client reviews of any attorney in his field.
---

Dennis Melowski was featured in the November 21, 2011 issue of Newsweek magazine as one of the country's leading criminal defense attorneys, one of only 8 from across the U.S. selected for the Newsweek showcase. Dennis was touted as one of the nation's top DUI defense attorneys.
---

Wisconsin Super Lawyer: 2005-Present
In an annual list of Wisconsin's top attorneys published in Milwaukee Magazine, Dennis Melowski has been named by his peers as the state's top DUI defense attorney. Dennis has been named to this list every single year since it began in 2005. Only a handful of attorneys in the entire state, in any legal field, have been named to this list as many times as Dennis. Attorneys Sarvan Singh and Matthew Murray have been named "Rising Stars" on the list multiple times.
---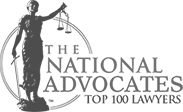 American Trial Lawyers Association: Top 100 Trial Lawyers, 2007-Present
Of the more than 20,000 licensed attorneys in Wisconsin, Dennis Melowski has been named one of the Top 100 Trial Lawyers in the state by the American Trial Lawyers Association (ATLA), the nation's preeminent professional organization of trial attorneys.
---

Forbes Magazine: Best in Business-Milwaukee
Dennis Melowski appeared in a special edition of Forbes Magazine (September, 2008), which profiled four Milwaukee-area businesses considered at the tops of their respective fields. Mr. Melowski's firm was the only law firm selected for the profile.
---

Newsweek Magazine: Lawyer Profile Section
Melowski & Singh, LLC. was one of only two Wisconsin law firms selected for Newsweek Magazine's annual "Lawyer Profile" section (June 29, 2009 issue).